Compared to 2020 where it posted its worst performance since the 1998 Asian Financial Crisis, 2021 was a much better year for Malaysia's economy. However, recovery was far from even. 
Although things were looking up in the first half of 2021, Malaysia's economy shrank 4.5% in the third quarter. This was due to movement curbs that were imposed during this period to cope with the surge of COVID-19 cases. As the year ended, optimism about further recovery returned, owing to relatively high vaccination rates and the reopening of several industries.  
Like many of its counterparts in the Asia Pacific (APAC) region, Malaysia's banking and financial sector has emerged intact, despite factors such as movement restrictions and moratoriums. Growth for this sector was estimated to be at 3-4% in 2021, and finance will continue to offer some of the highest paying jobs in Malaysia across a variety of job functions. 
Related: How to secure the pay rise you deserve
The manufacturing industry, which contributes over 20% to the GDP of Malaysia, has also been resilient. A diverse array of goods comes out of Malaysia's factories, from electrical and electronics, to rubber products and chemicals.  
Efforts to build and diversify the manufacturing ecosystem in the past few years have paid off. Even in 2020, when the pandemic was at its peak, it managed to attract RM91.3 billion in investments. With manufacturing expected to benefit from digital transformation and investments in technology, it is poised for further growth in 2022.  
A rosy outlook for the manufacturing sector will also spell good news for the healthcare and pharmaceutical industry. Malaysia manufactures products such as surgical tools and hospital furniture, which will see continued demand in the years to come. Several big-name MNCs in the business of producing medical devices have also already made Malaysia their base of operations over the last few years. 
These are just a few of the industries to consider if you are thinking of making a career pivot this year. As Malaysia's economy slowly recovers and the hiring market improves, there is no better time than now to think of your next career move. Understandably, salary is a significant deciding factor wherever you may be on your career path. And with the economy expected to be even more buoyant than last year, there is reason to be optimistic.  
To help you decide on your next move, we have compiled a list of the highest paying jobs in Malaysia, derived from our 2022 Michael Page Salary Report.
While the list features largely senior roles, it will help job seekers at any point in their careers, even fresh graduates, identify the sectors that will offer competitive salary packages and hire aggressively in the months to come. If you are looking to upgrade your skills, this list will also help you identify the job specialities that human resources teams will be looking to add to payrolls in 2022.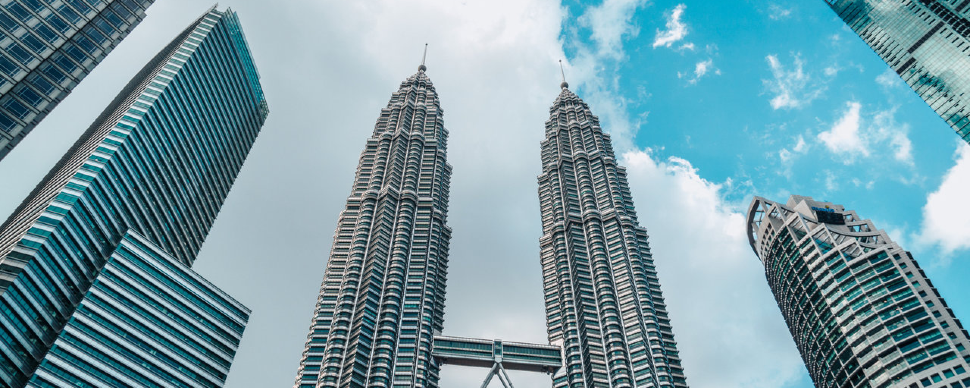 Top 10 highest paying jobs in Malaysia
1. C-suite roles  
It is not surprising that executive positions are among the highest paying jobs in Malaysia. The salary of a Chief Executive Officer, a Chief Financial Officer and a Chief Operating Officer usually ranges from RM300,000 to RM620,000 a year, in industries as diverse as Banking & Financial Services, Business Services, Digital & Technology, Engineering & Manufacturing, and Healthcare & Pharmaceutical.  
What is interesting is that within this elite group, and depending on the sector, a Chief Risk Officer, a Chief Human Resources Officer, a Chief Marketing Officer, and a Chief Procurement Officer now have the potential to be amongst the highest paid jobs in the C-suite, which is testament to the increasing importance of these job functions.  
2. Head of Shared Services Centre   
In the business services sector, shared services is an essential business partner that allows companies to manage their operating costs. This is done through the outsourcing of functions like finance, technology, legal, human resources, procurement, and marketing.  
Malaysia is a hub for shared services in APAC due to a diverse workforce that can speak and write some of the commonly used languages in the region. Therefore, shared services professionals with a variety of skills and expertise will always be in demand. As a senior leader in a lucrative field, the Head of a Shared Services Centre can earn an average salary of RM540,000 a year.  
(Browse all roles in shared services here.) 
3. Procurement Director  
Procurement professionals are in charge of ensuring that a company has the items and services it needs to run efficiently. Working closely with finance and logistics teams, procurement departments have to manage costs, maximise resources and negotiate supplier contracts. They also need to have a handle on best practices around corporate social responsibility, as more companies are now putting more emphasis on sustainable procurement.  
Because of the increasing complexity of the role, a high-level procurement professional, such as a Head of Procurement, General Manager of Procurement or Procurement Director, can take home an average salary of between RM300,000 to RM504,000 a year. 
(Browse all roles in procurement here.) 
4. Medical Director  
Earning an average salary of RM480,000 per year, a medical director is an experienced doctor or surgeon who also serves as medical leadership for all things related to medical care in a medical facility. These range from quality monitoring, overseeing clinical peer reviews, as well as the developing and approving of procedures and policies. They also help with managing physician relations and assisting with clinical patient complaints.  
With the levers that the government and healthcare industry have already put in place to boost medical tourism, this sector is primed for growth in the future when cross-border travel resumes. 
(Browse all roles related to the healthcare and pharmaceutical industry here.) 
5. Head of Corporate Banking  
Malaysia's finance sector has remained resilient throughout the COVID-19 crisis. Last year, as the economy recovered, higher debt repayment by companies helped improve business leverage for banks. Finance professionals working in corporate and commercial banking will stand to be well compensated, and the Head of Corporate Banking stands to take home about an average salary of RM450,000 per annum.  
(Browse all roles related to the banking industry here.) 
Related: Making a career change  
6. Managing Director of Operations  
With Malaysia's Engineering & Manufacturing industry experiencing a boom, companies will be looking to hire senior managers who are not just experienced in running a plant or factory, but able to see how new technologies can be used to drive higher outputs and greater efficiencies. A Managing Director of Operations in this sector can expect good remuneration, to the tune of RM450,000.  
(Browse all roles related to operations here.) 
7. Head of Sales  
An essential function that helps bring in revenue, a company's sales team plays a critical role in practically any entity, as they must meet projected sales targets to ensure the company remains in the black. In the Engineering & Manufacturing or Healthcare & Pharmaceutical sectors, a Head of Sales overseeing the regional or global markets can earn an average salary of between RM450,000 to RM500,000 a year.  
(Browse all sales-related roles here.) 
8. Finance Director  
A solid financial infrastructure is the backbone of any company. With a broad list of duties and high levels of responsibility, Finance Directors are duly compensated. They stand to take home RM324,000 to RM420,000 a year, in sectors such as Business Services, Digital & Technology, Fast Moving Consumer Goods (FMCG), and Healthcare & Pharmaceutical.  
(Browse all finance-related roles here.) 
9. Senior Insurance Manager  
Insurance – be it life and health, or mortgage and credit – is an important source of revenue for banks. This is probably why, even within the financial services sector, a Senior Insurance Manager can expect to be exceptionally well-compensated, taking home an average salary of RM390,000 a year. 
(Browse all insurance-related roles here.) 
10. Engineering Director  
Malaysia's Engineering & Manufacturing sector is robust and those with technical expertise will always be in demand. This is why the engineering average salary will be higher than that of many other professions. 
Like other roles in upper management, Engineering Directors need to have a big-picture view of their area of expertise. However, they also need to retain good project management skills as they work closely with their teams to set goals and timelines, plan projects, and ensure they stay within their budget.
Because technical competencies and good managerial skills are required for this role, an Engineering Director in Manufacturing can earn between RM336,000 to RM360,000 a year.  
(Browse all jobs in engineering here.)
Our 2022 Salary Report provides a comprehensive look at the most up-to-date salary numbers in different industries and for all experience levels. Download a copy of our latest salary report here.

To find out how your salary compares to other roles and industries in Malaysia, go to our Salary Comparison Tool. Are you seeking a new role? Click here for these available job openings now.
Disclaimer: Salaries can differ from company to company and depending on your skills, knowledge and experience.
Read more:
15 ways to prepare and succeed at job interviews
10 most common interview questions in Malaysia
3 impactful resume templates for your 2022 job search
Join over 60,000 readers!
Receive free advice to help give you a competitive edge in your career.