You are here
Salary Guide 2018
Malaysia Salary Guide 2019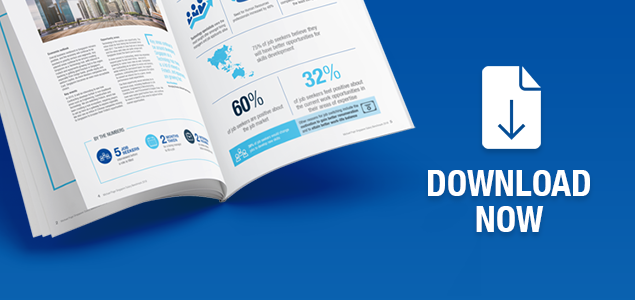 The Michael Page Salary Benchmark is our annual salary guide developed to provide hiring managers and candidates with a reference on salary ranges across various industries, including Financial Services, Manufacturing & Industrial, Technology & Telecommunications, and more.
Leveraging information from Michael Page's proprietary database, studies, and observations, the report provides a snapshot of market and employment observations. It also highlights hiring trends and roles in demand within each industry. Job seeker sentiments have been included as an additional feature in this report.
How can the report benefit you?
I am looking to hire
:
Benchmark salaries against similar roles to be filled
Project talent costs based on hiring forecasts
Understand length of expected recruitment process
Know the reasons why employees leave their jobs
I'm a job seeker
:
Cite informed salary expectations when switching jobs
Understand the interview process
Find out potential roles to upskill for
Gauge competitiveness in job applications
Average salary increase when changing jobs*
| | |
| --- | --- |
| Industries | (%) |
| Financial Services | 15 - 25 |
| Healthcare & Pharmaceutical | 18 - 23 |
| Manufacturing & Industrial | 10 - 15 |
| Services | 15 - 20 |
| Technology & Telecommunications | 10 - 22 |
"Key to Malaysia 4.0 is the ability to attract further investment in the Manufacturing sector where automation and AI is expected to increase productivity and the overall competitiveness"

Report highlights
* Data is derived from August 2017 to July 2018, and is validated against insights from our leaders' and consultants' interactions with clients and candidates.