Register on the form below to receive the Michael Page Salary Report via email.
---
Malaysia Salary Guide 2022
The Michael Page Salary Report is published annually to provide business leaders, hiring managers and job seekers with salary references across various industries in Malaysia. This comprehensive salary guide is categorised by job functions, including Banking, Financial Services, Technology, Healthcare, Human Resources, Sales and more.
In the past year, the hiring market has seen an impressive rebound, with companies competing against one another to attract and hire the best talent. Download this in-depth annual report to determine how much you should be paying your employees or how much you could be earning in your career. You may also explore our Salary Benchmark Tool to find out how your salary compares against the market average.
The figures presented in our salary report are derived from our proprietary data and network in Malaysia. These include job advertisements and placements made in 2021, incorporating salary projections for 2022. This year, the salary figures are represented by the average in a set of data and are also categorised based on qualifications, experience and company type.
Watch this space as we conduct Asia-Pacific's largest and most comprehensive study. The upcoming Michael Page Talent Trends 2022 report features new insights and market sentiment for industries that have experienced significant upheavals in the past year.
Expect topics that cover prominent recruitment and talent-related concerns, including digital readiness, organisational design, flexible work arrangements, performance management, sustainability, and diversity and inclusion.
2021 Talent Trends & Salary Survey Recap
In light of the COVID-19 pandemic, we launched our first Talent Trends report to share insights into what organisations are doing for their employees and what employees are job seekers alike are seeking from their employers, how companies can stay competitive in the war for talent, regional and local hiring trends and sought-after skills sets in the job market.
Those results draw from a survey of 12 Asia-Pacific markets, with responses from over 5,500 businesses and 21,000 employees, of which over 3,500 replies are from directors or CXOs.
As we look forward to exciting, new data for our 2022 Talent Trends report, we look back on the highlights in 2021.
Malaysia's Key Salary Statistics
| | |
| --- | --- |
| 33% | of companies in Malaysia are looking to increase their headcounts in 2021 |
| 66% | of those employed anticipate looking for new job opportunities, while another 28% are passively open to new roles |
| 5% | expect a zero increase from their current salary for new job offers |
Salary Report Highlights
1. Future workplace trends

From our findings, learn about the top priorities for CXOs in 2021, key investment areas, employees' preferences on workplace flexibility, and performance assessment.

2. People-first strategies

From leadership communication to mental health matters, the report highlights the best people strategies to engage your employees.

3. Salaries and bonuses

Find out how your company's offer for new hires compare against competitors and expectations from job seekers.

4. Attracting and retaining top talent

Remuneration may be crucial, but it is not everything in talent attraction. Learn about the non-monetary aspects of attraction and retention strategy that job seekers value most.
Average salary increases in Malaysia for potential new hires in 2021
| | |
| --- | --- |
| Functions | (%) |
| Banking & Financial Services | 13 |
| E-commerce / Internet | 9 |
| Fast Moving Consumer Goods (FMCG) | 12 |
| Healthcare & Life Sciences | 8 |
| Industrial & Manufacturing | 11 |
| Natural Resources & Energy | 9 |
| Professional Services | 11 |
| Property & Construction | 8 |
| Retail | 10 |
| Technology | 13 |
| Transport & Distribution | 12 |
The Malaysia Market: Embracing disruptions and the road to recovery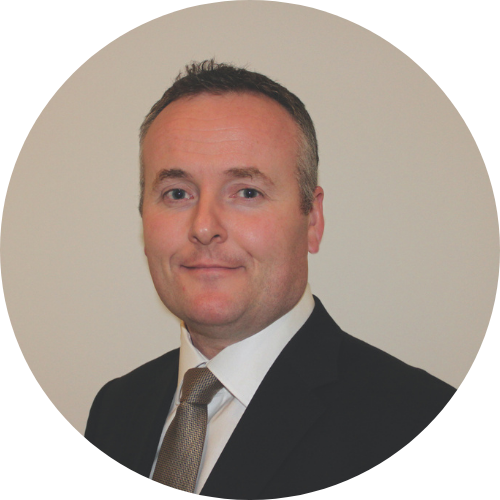 Paul Cooper
Managing Director,
Malaysia
The impact of the ensuing COVID-19 pandemic has had a drastic impact on the economy in Malaysia. Businesses had to re-strategise their operations and resources. On the recruitment front, interviews and onboarding processes had to move to digital platforms. Despite the challenges, various sectors like tech and FMCG have begun to experience steady recovery.
>Our Talent Trends 2021 report reflects vital market insights for the next 12 months ahead of us. Acquiring and retaining high potential talent will be crucial for future growth. We saw many businesses looking to prevent employee cuts and redundancies as much as possible during the pandemic. And several industries are already showing signs of a healthy recovery.
For instance, the technology sector has remained buoyant throughout 2020, with businesses emphasising business intelligence, data analytics, and software development. Demand for semiconductors and consumer electronics also sustained the engineering and manufacturing sectors. The pandemic also placed critical importance on healthcare and life sciences roles, as we see Malaysia's healthcare sector experience a significant increase in demand for talent from the manufacturing and supply chain expertise.
Like other markets in the region, the e-commerce market grew and continues to flourish. FMCG has remained resilient, and with ongoing demand, looks set to last well after the pandemic is gone. FMCG has also helped to support other associated industries, such as chemical and agriculture.
Looking ahead, Malaysia is relatively well-positioned to bounce back from the impact of COVID-19. In the meantime, businesses are well-advised to focus on employee engagement and well-being, ensuring that the entire organisation is poised for the recovery phase and beyond.