Despite economic uncertainty during COVID-19, the contracting landscape in Malaysia is showing resilience. The unparalleled impact caused by the pandemic has altered working models, exposed weaknesses in supply chain systems and sped up digital transformations.
At the same time, these seismic shifts have had repercussions on employment trends and workforce scalability, specifically in terms of contracting.
From honeybee swarms, we've learned that groups can reliably make good decisions in a timely matter as long as they seek diversity of knowledge
The Talent On-demand: The Rise of Contracting in Malaysia report, published in July 2021, revealed that 62% of organisations across Malaysia currently employ contractors. In particular, there has been a significant increase in contract hires during the pandemic in specific industries such as FMCG, Retail, Manufacturing and Technology.
This spike in contract hires was brought about by the need for digitalisation during the pandemic. To manage the uncertainty of headcount and its associated costs, companies depend on contractors and interim consultants as that allows them to scale up or descale the workforce where needed.
Related: Contracting vs permanent job: Which is better for you?
The demand for contractors during COVID-19
"With the acceleration in demand for e-commerce, we saw a spike in demand for contract hires with IT backgrounds, as their skills are needed to maintain various parts of the e-commerce ecosystem in Malaysia. This covers areas ranging from online payments, warehousing, inventory tracking to delivery management and implementation," relates Marlinda Zulkifli, Head of Page Contracting Malaysia.
An emerging trend that we're seeing is that organisations are now increasingly considering interim management consultants for senior management positions such as C-Suite roles
She adds, "Therefore, experienced talent in cybersecurity, app development, DevOps and digital marketing are highly sought-after - and this will continue to be the case as Malaysia accelerate its pace in digital transformation."
In order to successfully deal with this complex and turbulent period, companies – or at least those that can afford to – will often look to hire appropriate expertise, especially those in the field of crisis management, change-of-leadership or business recovery. However, with falling revenue and headcount pressures, employers are hard-pressed to hire permanent staff, even those with relevant skills and strong experience.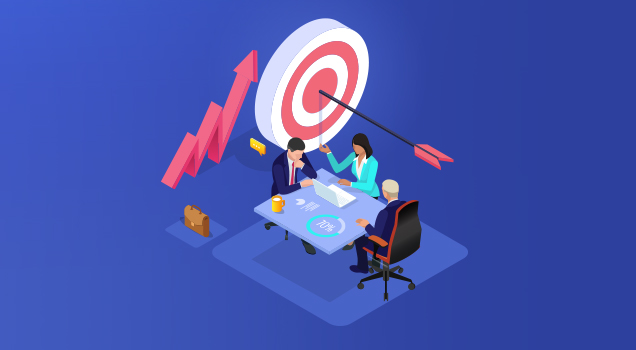 The benefits of hiring interim managers
This is where high-level, interim managers come into play. During business recovery periods, interim managers offer significant value to companies that are on the mend.
For instance, interim management helps stem the bleeding by navigating the company through the immediate crisis at hand and put together a recovery plan, as well as a strategy for the post-recovery ramp up and turnaround management. They also help to maintain continuity and a sense of normalcy within the current operations.
Companies will look for interim managers that are unafraid to challenge the status quo and embrace change as part of their nature. 
Marlinda adds, "An emerging trend that we're seeing is that organisations are now increasingly considering interim management consultants for senior management positions such as C-Suite roles. It offers many advantages, as they're able to benefit from specialised skill sets or knowledge for a specific period of time. Additionally, organisations see senior-level, C-Suite contractors as being lower risk as it allows for increased agility and speed - beating more traditional hiring processes which can be slow and tedious."
Related: 7 benefits of working as a contractor
The concept of swarm intelligence
In Peter Miller's book, The Smart Swarm, he outlined that: "From honeybee swarms, we've learned that groups can reliably make good decisions in a timely matter as long as they seek diversity of knowledge. By studying termite mounds we've seen how even small contributions to a shared project can create something useful. Finally, flocks of starlings have shown us how, without direction from a single leader, members of a group can coordinate their behaviour with amazing precision simply by paying attention to their nearest neighbour."
Author Alexandra Levit believes that the future of business, for full-timers and interim executives alike, is the rise of the so-called 'swarm team'.
"It's a short-term team assembled for the express purpose of solving a particular business problem," Levit says. While full-time teams may soon become less commonplace, swarming seems like a viable way of assembling experts for specific services.
She sees these teams becoming more commonplace, describing one that she was a part of, "I've never worked with any of these people before — and probably won't again." Interim managers, too, form a critical part of this equation.
4 qualities that interim managers should possess
Being an interim manager is not as simple as working on a short-term assignment. If you are looking to be hired for contracting jobs or choose a contractor career, there are certain attributes and qualities you should take note of in order to thrive in the interim market. 
1. Demonstrate your accomplishments
Arm yourself with referrals from companies you have worked with before, share success stories from the past, and have hard statistics to back them up.
When hiring contractors, temporary staff, interim managers or domain specialists, the company's top priority is for this person to create impact over short notice.
As such, your industry experience in business recovery and helping other companies emerge out of a crisis is going to matter a whole lot more than everything else.
"Focus on the impact and accomplishment as opposed to roles and responsibilities," advises Mabel Tang, Head of Talent Acquisition and D&I, Asia Oceania at Moët Hennessy Asia Pacific. "If you were the Director of Sales, your title already tells people what your responsibilities were. Don't waste time describing what it is again [in the CV]. As businesses evolve, they start to look for people who drive significant change and deliver complex projects. So if you have experience in business transformation or creating things from scratch, highlight it. Even if it's a small project team, it's an accomplishment."
Companies operating during an economic downturn, in particular, cannot afford to have employees' learn as they go'. So cut to the chase and let your accomplishments do the talking.
Related: 4 ways to find the best recruiter for your contracting career
2. The ability to challenge the status quo
Organisations can no longer rely on tested and proven strategies only in the pre-pandemic world for businesses to recover. Instead, sweeping changes must be implemented, with old strategies committed to the bin and new ones adopted.
As such, companies will look for interim managers who are unafraid to challenge the status quo and embrace change management, and hit the ground running. The best interim managers adapt quickly in a company and are also the ones who are used to continuous improvements.
In fact, for this group of specialists, change is the only constant. Agility, too, is critical because a lot of times, there isn't a set way to solve a problem, and everyone has an idea for the best approach and process. Compromises have to be made, and you have to be flexible to be able to do that.
3. Excellent communication skills
Knowing what needs to be done during business recovery and how long it takes is one thing. Being able to communicate the outcomes effectively required is the mark of a seasoned interim manager.
In short, it is about painting a vision and plotting a roadmap to get everybody on board. Therefore, decision-making capabilities, management skills, communication skills and process management as some of the most critical characteristics of an effective interim manager.
Besides, good communication goes a long way in easing tension between the existing staff and the incoming interim manager.
According to Levit, "In most cases, a lot of these people won't have worked together before. And so the important traits are the ability to communicate extremely well — because you've got to develop rapport. And in front of people who don't trust you because they don't know you."
Related: 5 clear signs a contracting career is for you
4. Leadership and negotiation skills matter, too
With that said, just because the new business recovery plan is sound on paper does not mean that it is bound to succeed.
Ultimately, the success (or failure) of the company's recovery depends mainly on buy-in from everybody involved — and permanent employees are resistant to change.
This becomes particularly tricky when the entire job scope of an interim manager is to introduce and implement change in an organisation. Ultimately, it is not unusual for businesses to face drastic changes.
If not a global pandemic or an economic downturn, other changes could very well include mergers and acquisitions, as well as restructuring among senior executives.
Changes, big and small, are inevitable. Whenever the company you are working with is dealing with periods of significant structural changes, you need to be flexible, adaptable and outcome-focused, and who can guide the team through.
Looking for contract job opportunities? Here are the latest job opportunities for contract professionals. If you would like to speak with a recruiter, contact us here.
Read more:
Your guide to upskilling
How to prove your value as a contractor
Starting a new contracting role? How to fit in at work fast