Even before COVID-19 hit in 2020, many organisations in Malaysia were already employing contractors to flex and scale their talent needs.
The pandemic has further highlighted the need for companies to reassess their growth strategy and operational costs – and one component that stood out was the deployment of talent, both in the short and medium term.
The rise of the gig economy
Companies are scaling back the permanent workforce, while others engage independent contractors to execute ad-hoc projects.
Contracting has been a popular employment strategy both opted by businesses and working professionals in various industries. Contractors are also widely employed as contingent, temporary, short-term, non-payroll and interim hires.
Traditionally, human resources personnel hire independent contractors to reduce costs, fill in the gaps for seasonal peak periods and when permanent employees go on an extended leave of absence, such as sabbaticals, hospitalisation leave and maternity leave.
Related: Contracting on the rise in Malaysia as a flexible staffing solution: survey report
Some independent contractors are hired generally for a fixed-term duration. While it was predominantly a mainstay business hiring solution for high-volume, low-cost employment, there has been a marked increase in demand for contract staff solutions for white-collar and more senior positions.
In recent times, contract talent have been thriving in the gig economy as they serve as a strategic staffing solution for a scalable, agile workforce.
Page Contracting's survey report, Talent On-demand: The Rise of Contracting in Malaysia, found that more companies hire contract professionals to manage or work on new projects.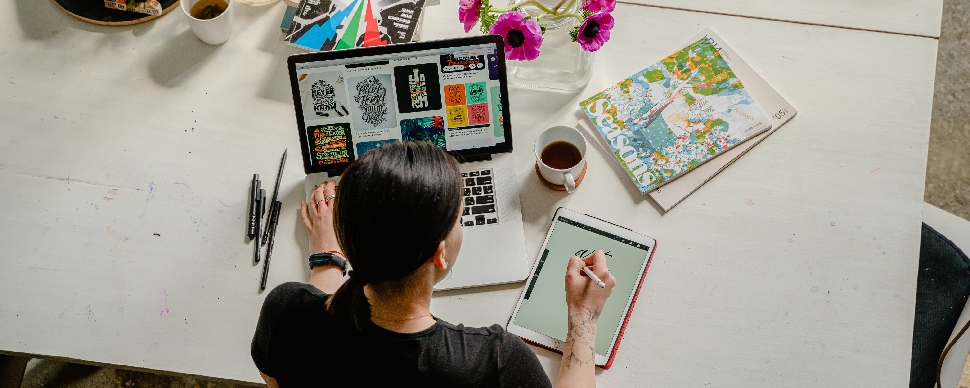 Reasons for hiring contractors
1) Hire contract talent to implement specific projects
The primary driver for using contractors is no longer the cost. Overall, 58% of organisations say they use contractors for project implementation and transformation.
For instance, when a business is looking to transform or set up a new department, the team may employ expert contractors first to get the project or department going. In contrast, the management team gets its full-time staff familiar with the said project.
2) Hire contractors as seasonal help during peak periods
Recruiting contract employees is crucial for companies with workload spikes during peak months. In fact, according to our report, 47% of respondents get in contractors when they need extra hands during peak project periods.
Organisations need to note that they would be competing with other businesses during the same peak periods and should consider competitive pay and employee benefits for sought-after contract talent.
While there are still opportunities for improvement, our findings reflect a positive trend. Most Malaysian companies offer on-par benefits for their contractors. Notably, 22% provide higher wages when hiring contract employees.
On top of that, 73% of companies offer the same annual leave for contractors, 85% equip contractors with training on par with what permanent employees get, and 80% provide flexible work arrangements.
Related: How to develop a competitive employee value proposition (EVP) for contractors
3) Hire contractors to cover maternity leave and sabbaticals
25% of employers surveyed recruit contract hires to fill headcount gaps when employees go on extended leave. These are usually temporary hires that cease when the full-time staff comes back from their break.

4) Hire contractors to trial a new hire before conversion
Rather than putting a full-time employee on probation, some organisations prefer to hire them as contractors first and convert them to permanent staff later. On average, 3 in 5 contractors will receive a contract extension in Malaysia, and 2 in 5 get converted to permanent roles.
While some contractors only seek contracting positions for flexibility and variety, others see contract employment as a stop-gap opportunity to secure permanent employment.
"When we (recruitment company) work with an employer or candidates, it has to be clear whether there is a chance for the role to lead to a permanent job before we start hiring a contractor," explains Marlinda.
5) Use contract workers to tie over headcount freezes
Having a contingency workforce in the business can be vital to making an impact on core operations. Aside from hiring contractors for project implementation, transformation and seasonal help, organisations may also engage independent contractors to solve permanent or temporary headcount freezes and other employment restrictions.
This way, hiring contractors also serves as an opportunity for organisations to review productivity and performance without increasing permanent staff numbers.
Bringing contingent workers into the workforce also challenges the business to upskill its full-time employees and identify opportunities for employees to advance and progress.
Related: How to get the most out of contract employees
6) Hire contractors to fill gaps in niche positions
The contracting workforce also assists in filling skills gaps for organisations facing skills shortages in niche areas. Many contractors are experienced professionals who are specialists in their respective fields.
For instance, a traditional retail business planning for a new product launch lacks the capabilities to run a complete social media campaign. Therefore, a social media marketer may be hired to help run certain aspects of the campaign that the company's existing team is unfamiliar with.
An emerging trend in the contracting landscape
Aside from employing contractors for blue-collar and white-collar jobs, some businesses hire contract professionals for the C-suite level.
"Organisations are now increasingly considering interim staff for senior positions such as C-Suite roles. It offers many advantages, as they can benefit from specialised skills sets, expertise or knowledge for a specific period. Additionally, organisations see C-Suite contractors as being lower risk as it allows for increased agility and speed – beating more traditional hiring processes which can be slow and tedious," says Marlinda.

This report was collated from a survey conducted with leaders and executives in 205 companies across Malaysia. Download the report to learn more about the contracting landscape in Malaysia.
Looking to work with contractors? Contact our recruitment consultants to connect with the top contractors in your industry.
Read more:
How to manage performance reviews during the COVID-19 pandemic
Why an effective onboarding process is more important than you think
Top 7 software engineer interview questions and tips to ace your interview
Join over 60,000 readers!
Receive free advice to help give you a competitive edge in your career.