The topic of contract development manufacturing organisations (CDMOs) and pharmaceutical companies as strategic partners could not be more acutely relevant as it is right now. Most countries are still grappling with rising COVID-19 cases and large unvaccinated populations. Nations have been going in and out of lockdowns to prevent further spread of the coronavirus, suppressing any optimism of 2021 being any different from 2020, pandemic-wise.    
The good thing is, COVID-19 vaccines exist. The bad news, there aren't enough vaccines to go around, not for everyone. This shortfall, a gap between the scientific solution to the pandemic and the actuality of manufacturing billions of vaccine doses, is alarming – and has highlighted the indispensability of CDMOs.   
This has further highlighted the role a CDMO can play to drive the identification and development of swifter treatments for both existing and novel diseases.  
To say that the vaccine and CDMO landscape has undergone a sweeping transformation is an understatement. Before the pandemic, the most prominent vaccine players such as GSK, Pfizer, Serum Institute of India and Sanofi resorted to developing and manufacturing most of their doses in-house.  
By conservative estimates, since the 1980s, the global CDMO industry has grown more than five-fold to US$100 billion in 2020. These numbers, while impressive at first glance, do not represent the untapped potential of CDMOs. Most pharmaceutical organisations have remained sceptical about partnering with contract manufacturing organisations for vaccines for various reasons. These include exceptionally scientific manufacturing processes, the inability to conduct a safe technology transfer, and the lack of proficiency and know-how with certain CDMOs.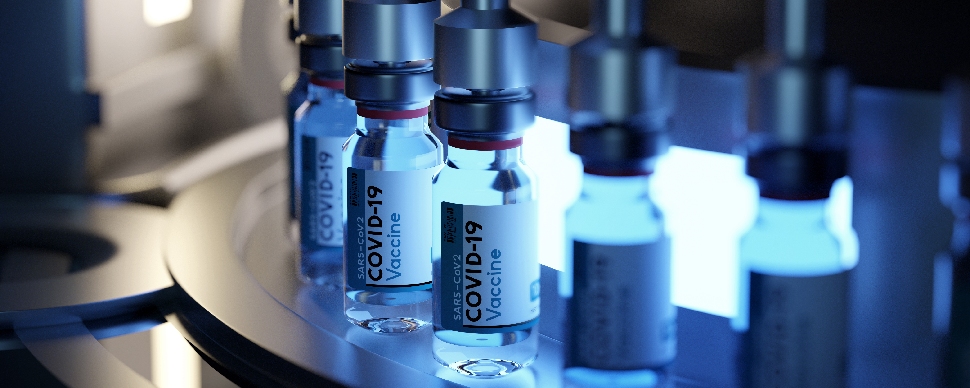 The onset of COVID-19 and the race to develop a vaccine may have potentially changed this dynamic forever. In the last few months, pharmaceutical organisations have scrambled to manufacture vaccine needs at record speeds, with governments and international agencies, too, getting involved as global health, politics and vaccine diplomacy converged.  
With global vaccine demand outstripping combined COVID-19 vaccine manufacturing capabilities, pharmaceutical organisations have turned to a previously underutilised partner: contract manufacturing organisations.  
AstraZeneca, Moderna, Pfizer and others have announced partnerships with CDMOs to boost production capabilities exponentially. Moderna had announced partnerships with Lonza and Catalent, two of the world's largest contract manufacturing organisations, to manufacture its COVID-19 vaccine. The clinical-stage biotechnology company has now extended those partnerships to potentially cover other vaccine candidates in the pipeline.  
AstraZeneca, too, is in talks to shift the production of its COVID-19 vaccine from Emergent BioSolutions' troubled Baltimore plant to Catalent's facility in Maryland.  
This spurt in demand for contract manufacturing services has, in turn, triggered a keen battle for talent in the space as the expansion of these CMO facilities goes into Asia, Europe and the US. With an already limited candidate pool in this segment, organisations could look to life sciences equipment organisations to hire.
Pharmaceutical organisations have turned certain facilities into CDMO to facilitate the manufacture of the COVID-19 vaccine, which is technically a competitor's product. Novartis, which does not operate in the vaccine space, has opened its facility in Stein, Switzerland, to help aid the manufacture of the Pfizer-BioNTech COVID-19 vaccine. To be precise, Novartis will complete the final step in the process, that of the sterile filling of the vaccine into the vials.  
It has not been smooth sailing. Emergent BioSolutions got itself into hot water after a manufacturing error forced the discard of 15 million COVID-19 vaccine doses it was manufacturing for Johnson & Johnson. Worse, the FDA ordered Johnson & Johnson to toss an additional 60 million doses manufactured at the same facility.
This incident, while isolated, obliquely brought back into focus the potential pitfalls of the relationship between pharmaceutical companies and CDMOs. With that said, this is the opportune moment for CDMOs to lay the groundwork for developing deeper strategic partnerships with pharma companies, and perhaps once and for all, alleviate concerns on their ability to deliver when it most matters.

For more insights on the Healthcare & Life Sciences industry, download our exclusive Strategic Partnerships in Pharma eBook today.
Looking to hire? Get in touch with our recruitment consultants here.
Join over 60,000 readers!
Receive free advice to help give you a competitive edge in your career.